The Trinoma Family is a CAS family living in Strangetown.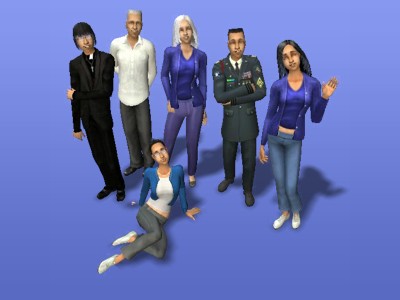 Family Members
Elder family members
Ricardo Trinoma, Sr.
Luzviminda Trinoma
Adult family members
General Ricardo Trinoma, Jr.
Epifanio Trinoma
Felina Trinoma
Other family members
So far, there are two child family members, from which they are children of Maria Cassandra:
Other info
The surname Trinoma is pronounced tree-noma instead of try-noma.
Ad blocker interference detected!
Wikia is a free-to-use site that makes money from advertising. We have a modified experience for viewers using ad blockers

Wikia is not accessible if you've made further modifications. Remove the custom ad blocker rule(s) and the page will load as expected.