{{Simbio-start |name = Diamondia Cinaya |sex = Female |siblings = Katrine Kennedy |spouse = Billy Kennedy |child = [[Sally Kennedy ] & [[Fenne Kennedy |family = The Kennedy Family/The Cinaya family
}}
The Sims 3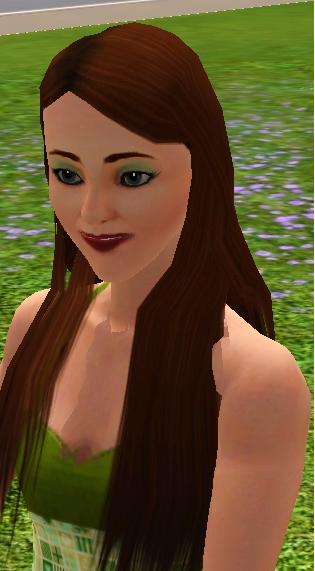 Hi! My name is Diamondia Cinaya!
Life stage: 22
Life state: Human
Traits: Brave, Loves the Outdoor, Natural Cook, Friendly and Computer Whiz
Lifetime Wish: Super Popular
Favorites: Pop, Pancakes and Lime
---
Status: Downloadable
Neighborhood: Sunset Valley

Template:Simbio-end
Diamondia Cinaya
This sim was made by [[User:ann-louise waters
She also likes to cook, hangout and play the computer. Her husband is Billy Kennedy and they gave birth to twins, Sally & Fenne tobin She taught Sally Kennedy to walk and talk and her husband taught Katrina kennedy too. And her sister could possibly be Katrine Kennedy
Diamondia's outfit
Ad blocker interference detected!
Wikia is a free-to-use site that makes money from advertising. We have a modified experience for viewers using ad blockers

Wikia is not accessible if you've made further modifications. Remove the custom ad blocker rule(s) and the page will load as expected.