SimmerTV (Simmer126)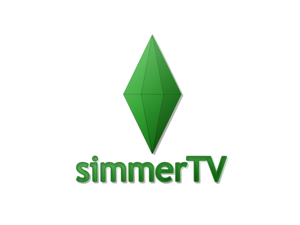 Format: Sims Online Reality Series
Produced by: simmer126
Created by: simmer126
Host(s):
Unknown Male (Seasons 1-2)
Sinead Barb (Seasons 3-present)
Winners:
Dustin McKenna
Stella Alexander
Amy Wu
Daniel Driscol
No. of Episodes: 35
Production
Length 10 - 20 minutes
Broadcast
Website for streaming: YouTube (2007-present)
External Links
Youtube Channel

Click here to watch all of the Big Brother Sim Edition Episodes!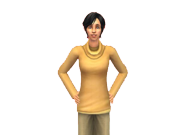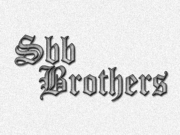 Big Brother Sim Edition is a Big Brother series, that is made with the popular maxis game, The Sims 2, and is broadcasted via Youtube. The show uses the American rules for the game, which allows its house guests (contestants) to play for Head of Household (immunity) and try to avoid eviction (elimination). The house guests must try and do this while being locked in a house, confined from the outside world, and having camera's and microphone's record their every move, word, and thought. Whichever house guest manages to do do this wins the prize money and the title of The Ultimate House Guest.
SBB Brothers
Original Series
http://imagine.wikia.com/wiki/Big_Brother_Sim_Edition_Original_Series
About the Game
Head of Household
Head of Household, or HoH is the most powerful position in the game, Whoever wins Head of Household is immune from being evicted that week and gets the sole power to decide who will be nominated for eviction.
Nominations
If you are one of two people nominated for eviction then you are in danger of possibly being evicted (eliminated) from the show, nominations take place usually mid week, you then have the rest of the week to convince the rest of the housemates to keep you in the game.
Evictions
If you get evicted from the house then you are out of the running for the grand prize and your face gets either grayed out or a new clip of you leaving the house, is put in the intro.
Alliances
An alliance is when house guests ban together to try and keep each other safe and try to reach a common goal of evicting a certain person from the house, or reaching the final two, together, for example: Natalie and Pheonix Season One were intruders, they both figured everyone in the house already had an alliance, and formed one of their own.
Twists
Season
Season Title

*

Twist(s)

*

Started
Big Brother 1
A New Era
Loss of House Items
Spring 2008
Big Brother 2
The Terminator
The Terminator & Vacation Location
Fall 2008
Big Brother 3
The New Power
Hidden Immunity Idol
Fall 2009
Big Brother 4
The Marked House Guest
TBA
Fall 2010
Big Brother 5
The Final Chapter
---
Winter 2012
Seasons
| Season | Premiere Date | Episodes | HouseGuests | Winner | Runner-Up | Vacation Location |
| --- | --- | --- | --- | --- | --- | --- |
| 1 | May 11, 2008 | 11 | 10 | Dustin McKenna | LaKeisha Davis | None |
| 2 | September 20, 2008 | 12 | 10 | Stella Alexander | Pepper Williams | Pleasantview Campgrounds |
| 3 | September 20, 2009 | 12 | 12 | Amy Wu | Mariam Steeves | Maui, Hawaii |
| 4 | September 20, 2010 | N/A | 10 | Daniel Driscol | Kimberly Miller | N/A |
| 5 | February 19, 2012 | TBD | 10 | --- | --- | N/A |
Series Statistics
Total number of Housemates:
52
Mariam (Season 3), Age 69
Hazen (Season 5), Age 17
Most Head of Household wins:
Dustin (Season 1), Socks & Stella (Season 2), Jill & Amy (Season 3) ,2 times
Most collective times nominated:
Ada (Season 1) , 4 times
Most consecutive times nominated:
Ada (Season 1) , 4 times
Unanimously voted out of the house:
Sisi & Ada (Season 1), Krista-Lie & Rori (Season 2), Darcy, Riley, Skyler, Jill & Vince (Season 3)
Intruders (entered late in game):
Natalie & Pheonix (Season 1)
Involved in a double or tripple eviction week:
Markie , Clay , Sisi , Ada and Natalie (Season 1) Sadan & Warren (Season 2) Skyler, Lukas, Jill & Vince (Season 3)
Evicted in a Head of Household competion:
Clay, Ada and Natalie (Season 1)
LaKeisha & Markie (Season 1) Also related to Latonya Walker in Sims Big Brother 6, which aired on Sims Reality Network
Ad blocker interference detected!
Wikia is a free-to-use site that makes money from advertising. We have a modified experience for viewers using ad blockers

Wikia is not accessible if you've made further modifications. Remove the custom ad blocker rule(s) and the page will load as expected.